Take 10% Off your Order up to $150 spent. $75 minimum order to qualify.
Does not apply to ink, toner, paper, technology, furniture, contract priced/quoted items, or sale items. Coupon can only be used once per customer.
---
~ Enter Coupon Code Below At Checkout ~
SAVE10NOW
Offer expires 7/3/2021
---
Exclusions & Restrictions
Coupons may not be combined with any other offer unless specified. Coupons may not be applied to previous purchases. Coupons cannot be applied to sale items, items with custom/quoted pricing, bulk-priced items, paper, ink, toner, technology items, unless specified. Products are subject to price and availability changes.

Coupons expire at Midnight EST on the specific date shown.

Products With New, Low Prices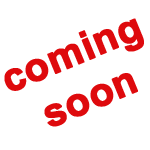 Clearance Items
Save a little change on these clearance items.